Ms. Ojeda Vanterpool
Head of AML/CFT Compliance and Enforcement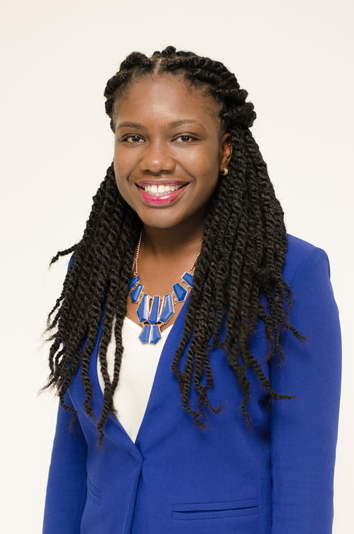 Ms. Vanterpool graduated with a Bachelor of Laws Degree with Honours from Queen Mary, University of London, in 2012. Additionally, she holds a Master of Laws Degree in International Corporate Governance, Financial Regulation and Economic Law from the Institute of Advanced Legal Studies, University of London. Ms. Vanterpool completed a Postgraduate Diploma in Professional Training for the Bar from BPP University in London. Ms. Vanterpool is a Barrister and was called to the Bar in England and Wales at Lincoln's Inn in November 2014 and the Bar in Anguilla in May 2016. Ms. Vanterpool is also a Certified ADR Group Accredited Civil & Commercial Mediator.
Ms. Vanterpool started her employment at the Anguilla Financial Services Commission in February 2015 as Regulator I and progressed to Regulator II in 2018. In January 2022, Ms. Vanterpool was promoted to Head of AML/CFT Compliance and Enforcement. She has responsibility for ensuring compliance of the Commission's licensees and registrants with the Financial Action Task Force (FATF) Recommendations and Anguilla's AML/CFT legislation; coordinating and executing of AML/CFT onsite and offsite inspections; and organizing the development of training of AML/CFT typologies and sector guidance for Financial Institutions, Designated Non-Financial Businesses and Professions and Non-Profit Organisations. She is also responsible for the investigation of breaches of regulatory laws and other matters of enforcement and provides legal support and advice on regulatory laws.
Ms. Vanterpool is a trained assessor under the 4th Round FATF Methodology. In June 2020 and March 2021, Ms. Vanterpool earned the designations Certified Anti-Money Laundering Specialist (CAMS) and Certified Global Sanctions Specialist (CGSS) affirmed by the Association of Certified Anti-Money Laundering Specialists. Currently, Ms. Vanterpool is the Deputy Coordinator for Anguilla's National Risk Assessment exercise.